Story of Deachen: The girl who came back home because her village school is now one of the best
My name is Deachen and I study in the Government Middle School (GMS) Laido in Standard 6. My father is in the Army and is currently at Changthang while my mother is a housewife. After being away from home for my studies from nursery to Standard 5 for attending a private school, it feels so nice to be back home with my family.
My school has four classrooms and a library. 17000 ft gave us the renovated library along with colorful chairs and tables for our classrooms. It is nice as we get to pick the chair of our favorite color for each year! We make sure our preferred chairs are not grabbed by anyone else!
The library has a lot of storybooks in Hindi, English, and in Bothi as well. My teacher says that the library before 17000 ft renovated it, was not attractive but now students line up at the library to get books.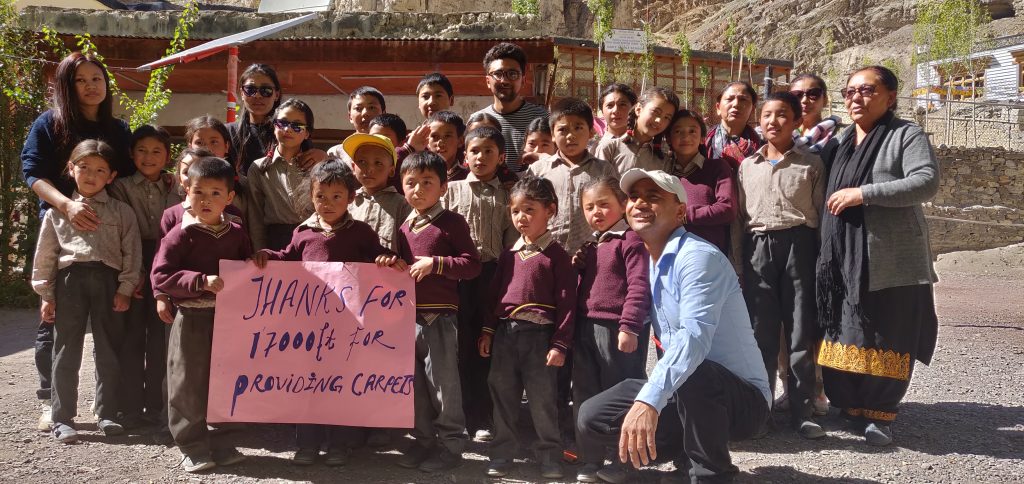 Some years back, 17000 ft began working in our village to improve the facilities in the local school GMS Laido. Now the school has so much to offer and more families have begun to send their children to the school.
Previously, hardly anyone sent their children to Govt Middle School. When my older sister was little, she too had to attend a private school outside the village as our school at that time did not have all the facilities it has now. She is now studying Engineering at a college in Kerala.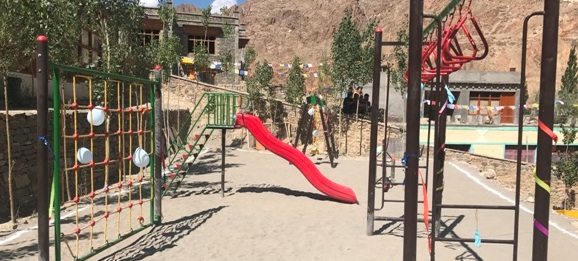 My school has 10 teachers and more and more students are joining it. This year, our school has 24 students. Our teachers teach us English, Hindi, Bothi, Science, Maths, and Social Studies. My previous school had a lot of students, almost 2000, and there were about 44 students in my class. So it was hard for the teachers there to give enough time and attention to all students.
17000 ft has also provided my school with a playground. The private school I used to attend also had a playground, but those in Standard 1 and above weren't allowed to use it. But here, children of all ages can use the playground and so I get to play a lot.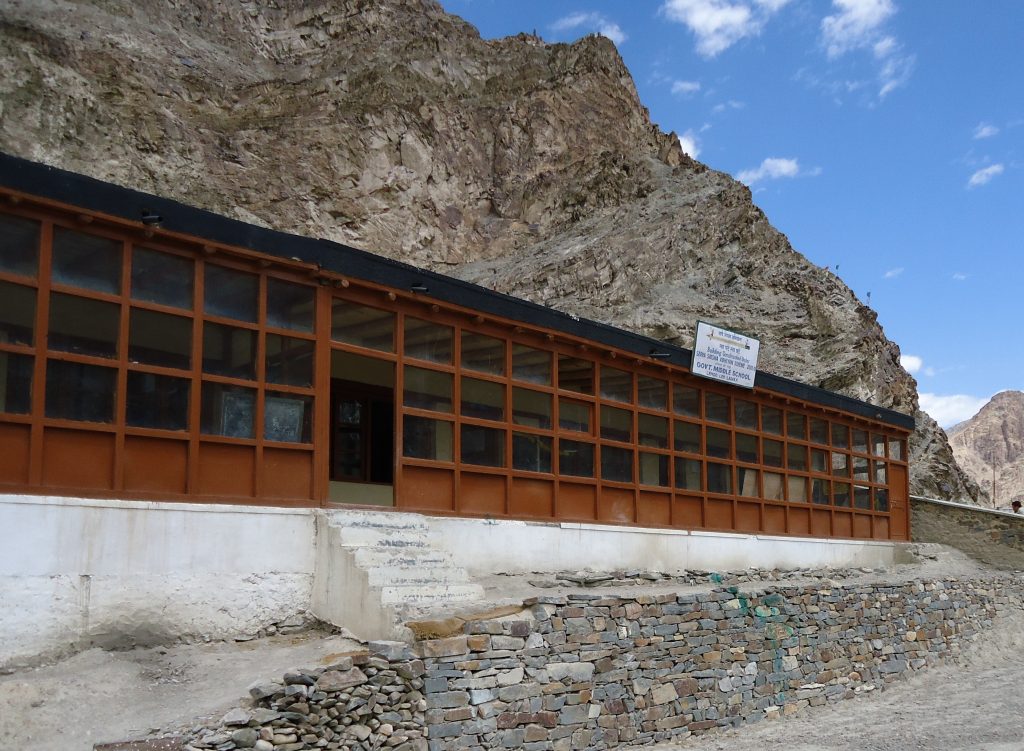 The 17000 ft team comes regularly for visits and monitoring.
17000 ft also provided my school with Tablets which we get to take home and use for our studies. This is another thing that I love about my school. My previous school did not give Tablets for study. I love studying using the Tablet because even without referring to books and by watching the videos, the subjects become very easy to understand. My favorite subjects are computer and general knowledge.
With Tablets, learning is fun and additionally, my CG score has improved and is now 87%. It took me 3 months to complete all the subjects using the Tablet. When friends attending private schools come home for vacation and see us using Tablets, they say that they too would like their schools to give them Tablets for studies!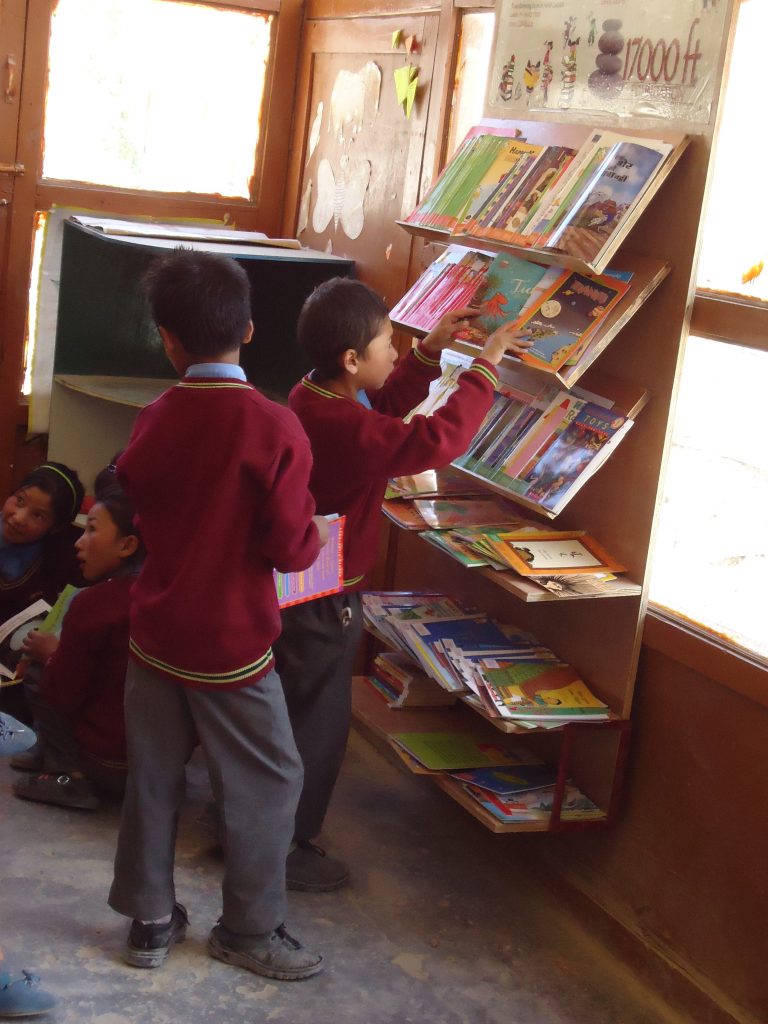 The 17000 ft team, when it visits, also checks our CG scores. While my score is 87% my younger sister who studies in Standard 5 has a CG score of 67%. Because both of us use Tablets, I can also help my sister with her studies. I use the Tablet for 2 hours every morning and 2 hours in the evening and my sister and I often compete over who will study more. I think I study more than her!
It is nice that just like me, many children have now been able to come back home and stay with their families. My teacher Sonam Madam tells us that just recently, a little girl who had been sent to live in the hostel was brought back home and enrolled in the nursery in my school, and there are many more like her who have come back.